pink
        elephants
When her five-year-old daughter came home
from school with bodily bruises, it was
assumed to be innocent schoolyard play.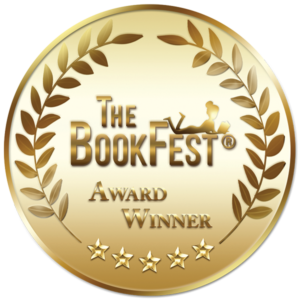 But when she woke in the middle of the night to an unstoppable bloody nose, it became the beginning of a heart-wrenching journey through doctor's visits and a family's struggle to make life-and-death decisions in the midst of agonizing uncertainty.
Pink Elephants is the story of a family pushed to the brink, as they face their daughter's rare life-threatening illness. The Texeira family discovered the most essential ingredients in surviving great adversity: their unwavering faith, gratitude for each day, and the power in each family member's inner strength.
Told from the mother's perspective, Pink Elephants takes us into the private moments of tenderness, the fragility of childhood innocence, and the reminder that control over a situation is an illusion.
As the Texeira family shows us, life isn't planned—it is lived.
Available in Paperback and eBook
Pink Elephants is not about illness, it is about health of the body, mind and soul.
—Amazon Reader
Captivating, poignant read you won't be able to put down!
—Amazon Reader
This inspirational book reminds you to cherish every moment with your loved ones.
—Amazon Reader
There are some books that one enjoys reading but will quickly forget the moment they crack open the next book waiting on their bedside table. "Pink Elephants" is not one of them. Texiera's open, moving memoir will become one of those books that stay with you.
—Amazon Reader
An absolutely amazing story of what it means to fight with everything in you.
—Amazon Reader
Wow what a story! I have literally never read a book that pulled me in so deeply.
—M. Schmitt, Amazon Reader
You know you are reading a good memoir when you find yourself laughing, crying, and being right in the moment with the author.
—Goodreads review
Pink Elephants is an empowering and moving story that embraces the resiliency of a family facing tremendous challenges.
—Goodreads Review
Pink Elephants was an eye-opening book about one families' experiences and coping mechanisms in the most difficult of times. As a parent also in crisis mode with a sick kid, I found this book reassuring in that someone else has successfully navigated this road, as bumpy as it can be. It makes you laugh and cry, and highlights that family and the human spirit is resilient- against all odds.
—Goodreads review